**UPDATE: Online ticket sales have ended. We will have a limited number of $10 tickets available at the door. Thank you!**
Join the frank at the Hastings Racecourse for Break Through: A frank Day at the Races on Sunday September 20th for an exciting day of racing, food and entertainment! Prizes will be given to the best hat and there will be a raffle too!
Hosted by Delica C as Elizabeth Taylor from National Velvet! Featuring a performance from slam poet star Antonette Rea, and get a chance to meet the frank's 2015/16 season artists and designers!
The Basics:
Sunday September 20th from 12:30pm
Hastings Racecourse, PNE Gate 6 or 9, Vancouver, BC V5K 3N8
Tickets are LIMITED and need to be purchased in advance through Brown Paper Tickets or by calling the frank office. There will be no tickets at the door.
Regular Price Tickets: $10. Includes entrance and a BBQ lunch (Alcoholic drinks, racing program, betting & raffle tickets can be purchased separately on the day)
ALL FUN IN (AFI) Tickets :
Do you take FUN seriously? This ticket includes all you need to have a great day out at the races: Official Racing Program, Tip Sheet, 10 wagering vouchers, a Drink Ticket, 3 Raffle Tickets, Photo Op with the winning horse & BBQ Lunch!
AFI Tickets are $70 and can be purchased here or by contacting Linda at the frank at admin@thefranktheatre.com or 604-558-1440.
Event Program:
12:30pm: Arrival
1:00pm: Welcome and entertainment featuring by Delica C and Antonette Rea
1:50pm: Horse racing starts!
2:00pm Lunch
How/what/where/who?! Frequently Asked Questions:
How do I get there?
Many bus routes (like the 16, 135 or 160) run along Hastings St. Get off at Renfrew and then walk down! If you're driving, parking is NOT included in the admission price and is administered by the PNE. It's around $15-20 for the day. Make sure to enter through the PNE Gates 6 or 9.
How many races are there each raceday?
There are 8 races running every 30 minutes.
Where and how do I make my bet during the event?
There will be a Wagering Advisor at the event Marquee area. You don't need to go into the Casino area to make bets. Bets can be made in cash. There is an ATM located in the casino area.
Are kids allowed?
Yes! Kids are allowed throughout most of the facility as long as they are accompanied by an adult. Kids are not permitted in the casino floor or in Silks Restaurant. Kids under 2 years old  get in for free!
What happens if it rains?
Races will run rain or shine and the marquee area, where the event will be, is covered.
I'd like to celebrate with a drink on the day! Is that possible?
 Yes! There will be a full cash bar! Your $10 ticket includes coffee or tea but no alcoholic drinks. AFI tickets include a drink ticket. Please make sure to bring cash if you would like to purchase drinks or place bets. There is an ATM located in the casino area.
What's for lunch? 
Chef's Selection of Salads
Jumbo Hot Dogs with fried onions
Deluxe Beef Burgers
Fresh Cut Fruit Platters & Selection of Dessert Squares
*There will be some veggie burgers available!
What does my $5 Early Bird or Regular $10 ticket include?
These tickets include entrance and a full BBQ lunch, with tea or coffee. If you'd like to purchase a drink at the bar or a raffle ticket or place a bet, please make sure to bring cash with you.
I purchased a $5 or $10 ticket but now would like to buy an ALL FUN IN TICKET instead- can I do this?
Yes! Please call or email Linda (admin@thefranktheatre.com or 604-558-1440) to do an exchange.
What is this event in support of? 
Break Through: A frank Day at the Races is a chance for us to celebrate the launch of our 2015/16 season with you, and a fun way to spend a Sunday. All proceeds will go towards the frank's upcoming production of Miss Understood to be presented by the PuSh International Performing Arts Festival in January 2016.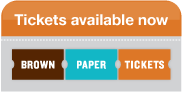 More questions? We love to chat! Please call or email Linda at admin@thefranktheatre.com or 604-558-1440.
Huge thanks to Hastings Racecourse for supporting this event!